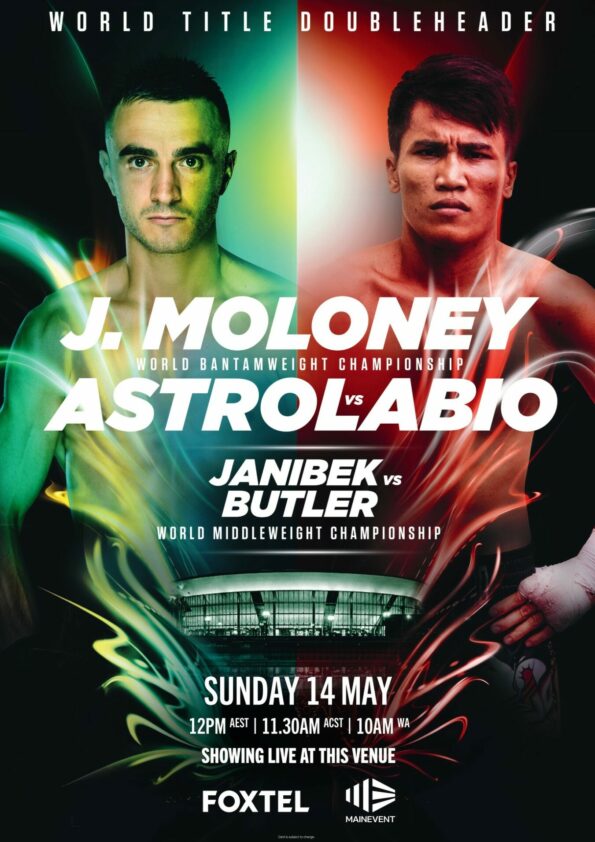 MOLONEY V ASTROLABIO
Sunday, 14 May
Get ready for an unforgettable day of boxing as Jason Moloney steps into the ring to face Vincent Astrolabio for the WBO bantamweight title! With Moloney hungry for victory and Astrolabio determined to prove his worth, this is sure to be a fight for the ages.
Catch all the action on our big screens on Sunday, 14 May from 12pm.
Worried about getting hungry and missing the action? No worries. Order from the QR Code at your table and we'll bring it straight to you. Never miss a moment.
Prefer to fuel up after the big match? No worries. Grab a post-fight feed in our bistro, book now.