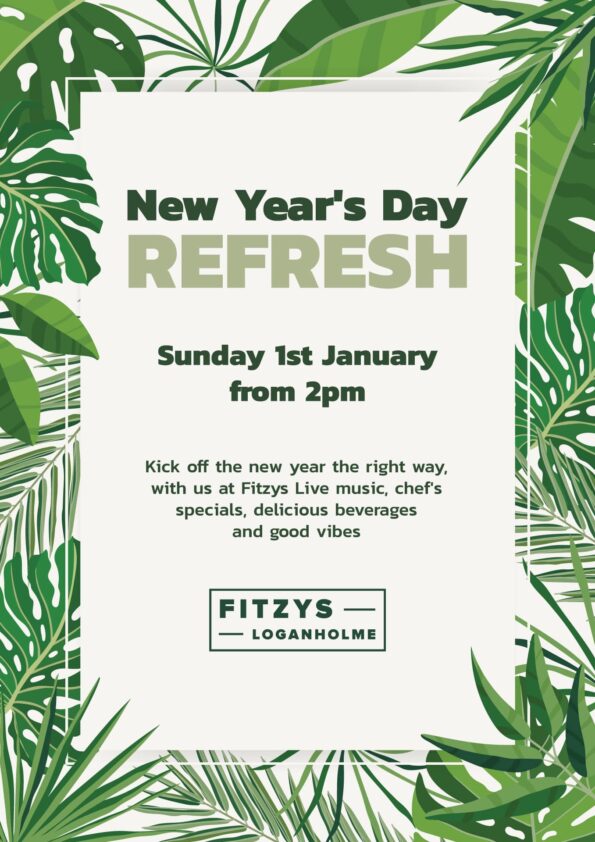 New Year's Day Refresh
Sunday 1st January
New Year same Fitzys!
This New Years Day join us for a 2023 refresh! Start the year of right with tasty drinks, delicious food, live music and a new year, new me vibe!
Book you table to take in the day or book in the restaurant to have a hearty meal to fuel up from the night before!
Book your table now.
Walk ins always welcome!