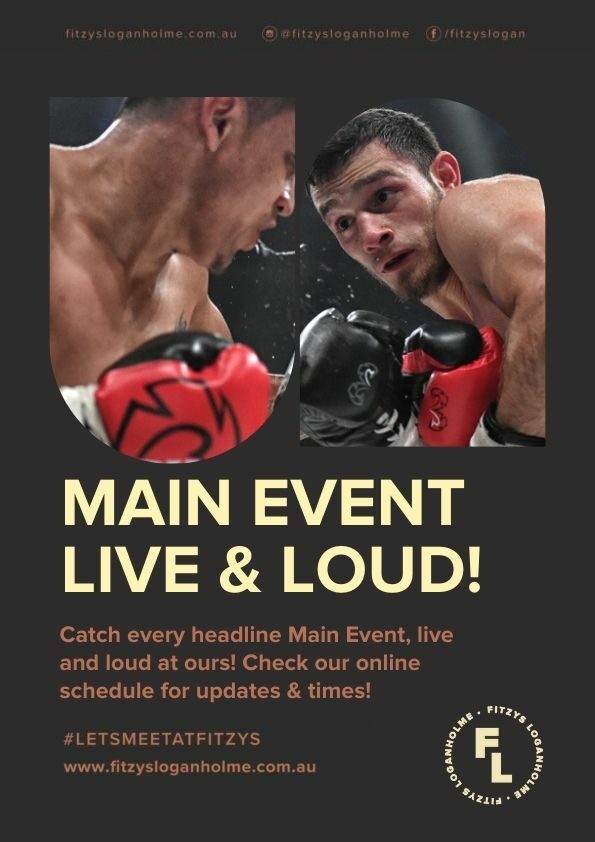 MAIN EVENT
Don't miss a moment!
Catch all the action of the latest in Main Event, live with us on the big screen!
Check below to see what's coming up!
Worried about getting hungry and missing the action? No worries. Order from the QR Code at your table and we'll bring it straight to you. Never miss a moment.