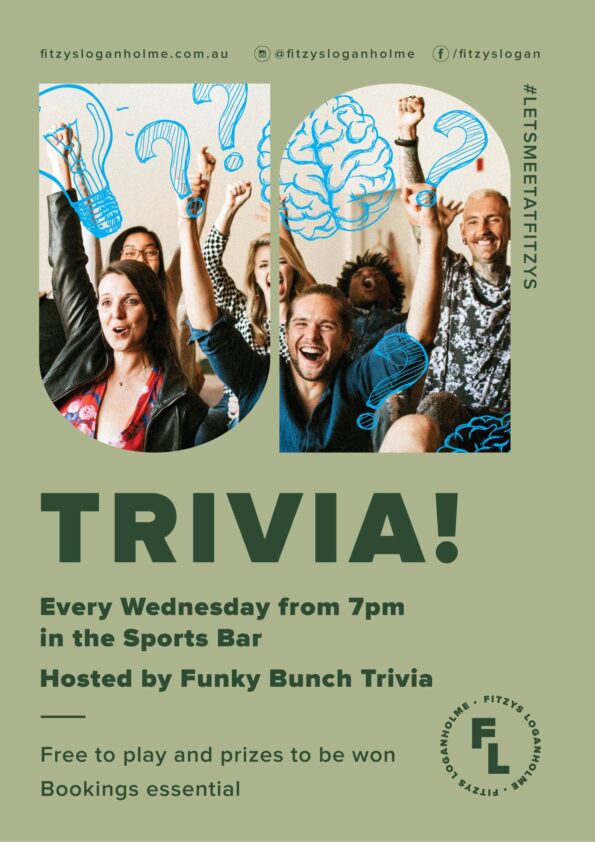 Trivia Night
Wednesdays, from 7pm
Are you a smarty pants? Prove it! 
Gather the gang and join us for Trivia Gone Wild, every Wednesday from 7pm in the Sports Bar! Registrations start at 6:30pm, so make sure you arrive early!
Plus, settle in for a feed with our delicious $18 Parmi special on Wednesday nights! Brain food at its best.
Bookings essential.